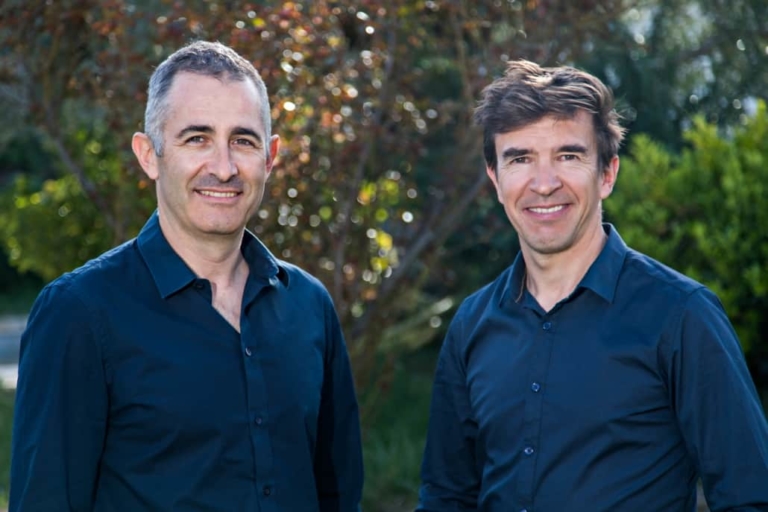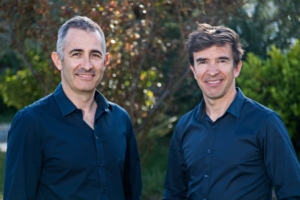 Helping families maintain family grave sites and keeping them cheerful with flowers was our only goal in 2008 when we founded En Sa Mémoire.
We provide high-quality, personalised service exclusively through our own employees.  We do not outsource any of our responsibilities.  This strong sense of commitment and caring has been one of the reasons our company has expanded since opening.
Our services include:
Cleaning grave-stones, head-stones and ornaments using environmentally friendly products
Placing fresh, seasonal flowers and green plants on the grave site regularly
After completing the work, you will receive a photographic review so you can see the peaceful environment created around your loved ones' final resting places.
Yann Lepage, co-founder of En Sa Mémoire has this to say about our services:
"Our teams are trained in our working methods, qualified and specialise in the maintenance of graves. We therefore guarantee you consistency and flawless services wherever we operate. This has now madeEn Sa Mémoirethe go-to grave maintenance provider in France and, above all, the favoured partner offamilieskeen to give their dead the best possible care"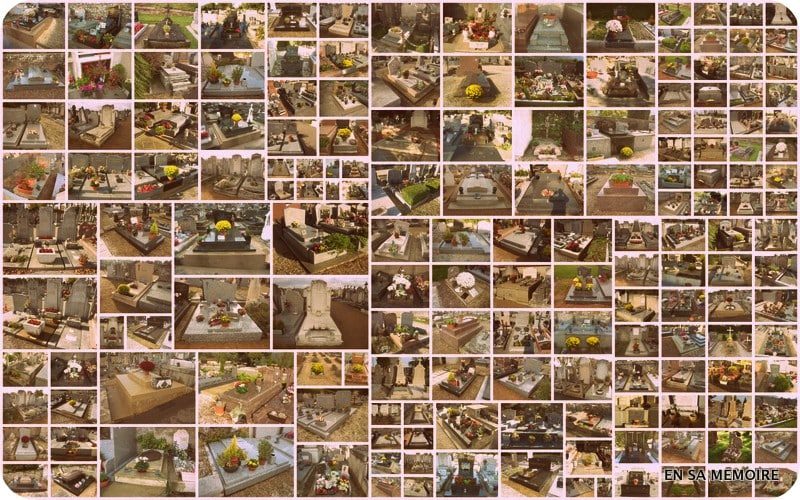 To see for yourself, you will find pictures and other detailson cemeteries where grave sites are maintained by En Sa Mémoire by clicking here.
Jobs and guaranteed work
Since its creation, En Sa Mémoirehas developed throughout France and its teams are comprised of full-timejobs. These positions are filled by qualified and skilled craftsman in the maintenance and restoration of grave sites.  The excellent quality work by these specialists is your guarantee of consistent, flawless work wherever we operate.
En Sa Mémoire is now the top grave site maintenance company in France and covers the whole of France, parts of Belgium, and Luxembourg.
Our Pricing Policy
Our prices are the same across the regions we cover.  Our basic package paid monthly covers cleaning, decoration, and photographs.  You pay €27 per month which includes 4 interventions of maintenance per year.  The number of interventions and types of plants may be changed upon request and fees adjusted according to your requirements.
To place your order, click here.
  Our strengths make the difference:
100% of our operations are carried out by our own employee teams without outsourcing.
Our employees are trained in the profession and are from the area in which they operate.
Your contact person for emails or phone exchanges is a specialist and he or she will provide you with the best advice and guidance*
The largest French associations and charitable foundationsemployEn Sa Mémoire to maintain the grave sites of theirgenerousbenefactorslikePetits frères des Pauvres, Ordre de Malte, Paralysés de France etc.

WHY CHOOSE EN SA MEMOIRE?
1
For a feeling of peace
You can reflect and recollect in your free time.
What's more, even if you have reduced mobility, you will honour the memory of relatives you have lost.
Note: I would rewrite the above. It doesn't make much sense to English-speakers. The first thing I asked myself was "In what way does having a maintained grave site give me free time for reflection and recollection?" It may work in the French psych but it doesn't in ours. Try this:
If you don't have the time, energy, or physical mobility to maintain your family's various grave sites and it is making you feel somewhat sad, then we can help. You can trust us to keep the sites clean and beautiful so you can honour the memory of the relatives you have lost and feel peaceful about it.
2
For customisation
We can customise any floral and plant arrangements to suit the environment you want to create around the grave site. For example, if you want to celebrate Christmas, we can create a Christmas floral bouquet to put on the grave stone. We can ensure that personalised messages are exactly as you want them and place them where you want them.
3
For quality
Graves are maintained and decorated with flowers with care.
Plants are guaranteed to be fresh.
No sub-contracting: work is carried out exclusively by our team.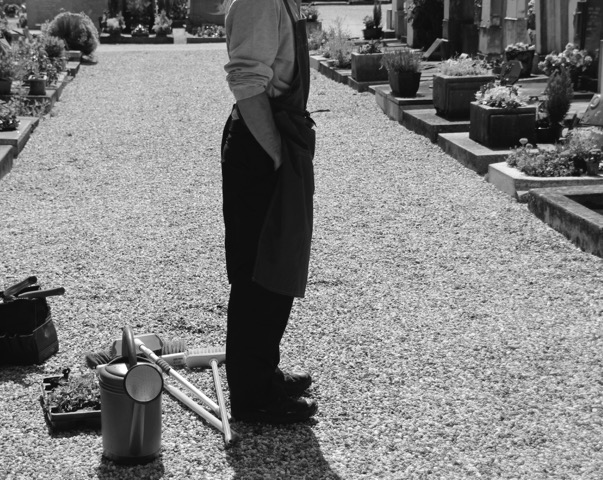 Our sustainable development policy
En Sa Mémoire is aware of the importance of protecting the environment, so we guarantee an environmentally friendly approach.
Our grave and tomb stone maintenance processes make use of 100% biodegradable products which are made in France.
• Our plants come from local French producers  located close to our operation centres. To discover our catalogues, click here
Link to: Contactez-nous
Contact us.
We're responding.
to your questions (french)

Link to: Formules et tarifs
Order
Grave Maintenance
(french)